Seeing as how there is an elegantly fun-looking multi-player system featured in The Last of Us, I say we all team up. Bandicoot.95 and I have already spoken about this in the Let's talk about Multiplayer page, but I would like the entire Wikia to know about the idea.
Basically, a bunch of us from the Wikia should ban together and form a clan, so we always have people to play with. So, this means we all have to pick the same faction. Personally, I am leaning much further towards the Fireflies because I've always been more of a "good guy" type of guy. Even in video games I can't bring myself to be the "villain". It's just a moral problem I have always had.
Also on this subject,  there's an emblem system in the game that uses geometric patterns, so we should all work on having a Community emblem. We could all create an emblem and submit it when the game comes out and we'll all vote on the best one. The winner will be on the shoulders of every surivor in our clan/group. This would of course not affect any other aspect of your customizability, so you could still dress your character up however you choose.
For those of you who haven't seen the multiplayer gameplay trailer, here it is: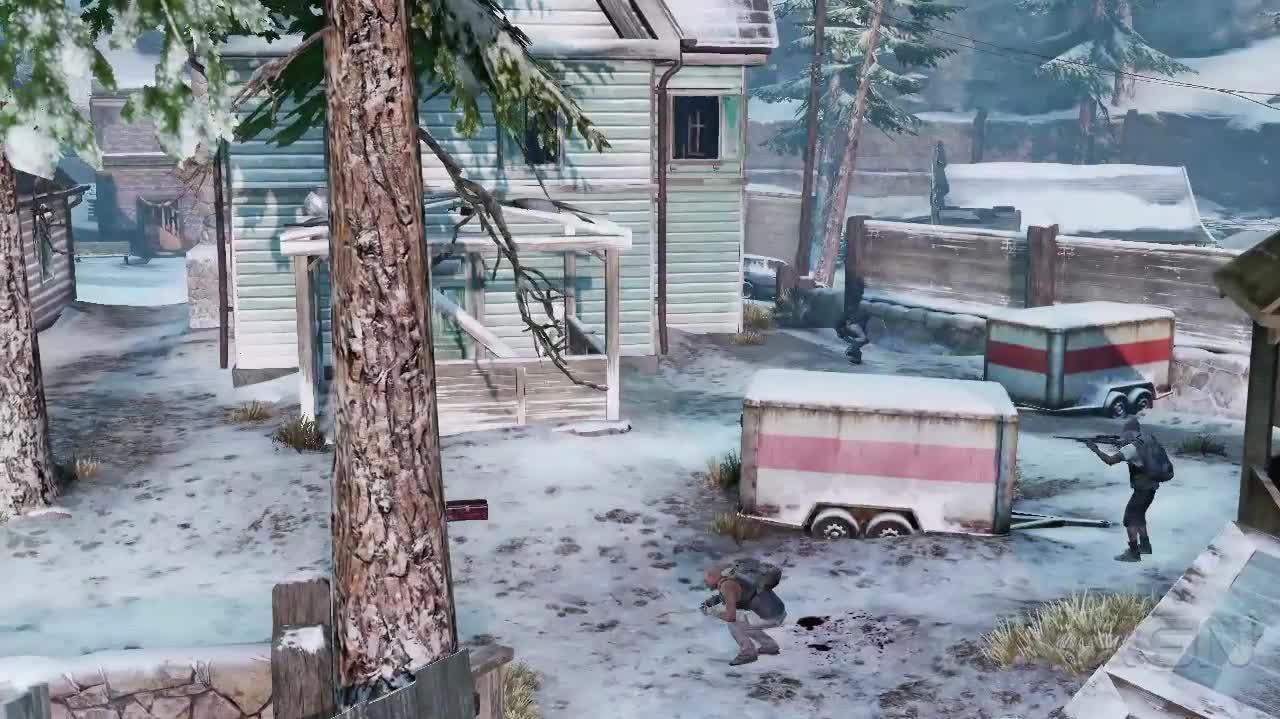 We don't need to worry about a name or anything right now, for now we'll just be called Tlouw (tuh-low). 
Basically, we won't be a competitive clan or anything. We'll just be in it for lawls and the fun of the game, since I know we can all appreciate a fine game when we see one. After all, we are all members of this Wikia and fans of this game. Am I right?
Anyhoo, if you have an opinion on this idea or if you have suggestions for how we could maximize the funocity of it, then please shoot all of them in the comments. Questions go down there as well.
ANYBODY WHO WANTS TO TAKE PART IN THIS GROUP PLEASE ADD ME ON PSN (Salty_French_Fry) AND SEND ME A MESSAGE LETTING ME KNOW YOU WANT IN, PREFERABLY WITH THE SUBJECT TITLE "TLOUW". WE CURRENTLY HAVE A PERSONAL FORUM THREAD FOR ANY OTHER INFORMATION YOU NEED. BE WARNED, I WILL BE IN CHARGE OF WHAT GOES ON IN THE GROUP. JUST SAYING.
As always, I'm glad you took a moment of your time to read my little idea and I thank you.
Until next time,
Sethylamine, that red pyramid thing. 05:42, June 4, 2013 (UTC)
Ad blocker interference detected!
Wikia is a free-to-use site that makes money from advertising. We have a modified experience for viewers using ad blockers

Wikia is not accessible if you've made further modifications. Remove the custom ad blocker rule(s) and the page will load as expected.