Hey gamers, recently it has been revealed that the March issue of Gameinformer will have a cover story on The Last of Us. Make sure you buy a copy at Gamestop!
http://www.gameinformer.com/b/news/archive/2012/02/02/march-cover-revealed-the-last-of-us.aspx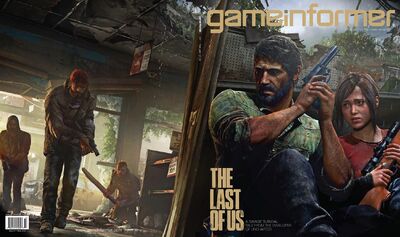 Ad blocker interference detected!
Wikia is a free-to-use site that makes money from advertising. We have a modified experience for viewers using ad blockers

Wikia is not accessible if you've made further modifications. Remove the custom ad blocker rule(s) and the page will load as expected.