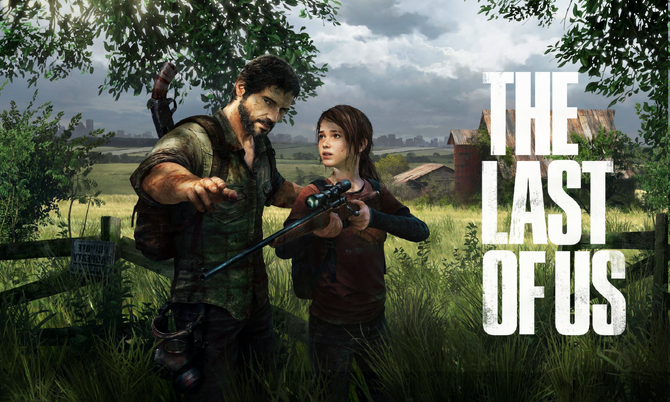 Plot
Set twenty years after a fungal plague devastates the world, two survivors, Ellie and Joel begin a trek across the decimated United States. With the military, hideous infected humans and animals, and other survivors threatening their lives, the game promises to tell an emotional and cinematic story that only Naughty Dog could create.
Notable Characters
Hostiles
The "zombie-like" infected of The Last of Us are the distorted and mutated creatures of the world that have fallen victim to the Cordyceps unilateralis fungus. They attack without hesitation and features several unique behavior traits.

But of course, like all good post-apocalyptic stories, other survivors pose as much of a danger as the mutated hordes.
Notable Enemies
Combat
Joel and Ellie will need more than their wits to survive. Gunplay plays a major role in the game, of course. However, since the resources are hard to come by, a variety of improvised weapons will also prove useful. The game seems to evoke a sense of desperation rare in games.
Notable Weapons
Survival Tools
Naughty Dog has promised a compelling story that doesn't focus solely on the making of an invincible hero. Joel and Ellie have to rely on their smarts and tools they find in the world to survive and progress. Thematically, the game promises to firmly support the lore of a world on its last legs and a group of survivors struggling to survive.
Notable Items
Realism
Naughty Dog has excelled at creating a realistic and stunning world in the Uncharted series. In The Last of Us, they aim to outdo themselves. Their AI purports to shoe emotion and vulnerability. They might become fiercer if a friend dies, or they may become scared when the infected join the fray. Likewise, a compelling and realistic story seems to be at the heart of the game.
Extended Trailer
Ad blocker interference detected!
Wikia is a free-to-use site that makes money from advertising. We have a modified experience for viewers using ad blockers

Wikia is not accessible if you've made further modifications. Remove the custom ad blocker rule(s) and the page will load as expected.