Welcome to The Last of Us Wiki, a community-maintained encyclopedia about Naughty Dog's 2013 critically-acclaimed The Last of Us and all of its related media.
We currently maintain a total of 567 articles and 1,825 images since December 4th 2011.
This wiki contains unmarked spoilers for The Last of Us and its related media. Read at your own risk!

We have many forums and blogs where you can discuss almost anything.
Please read our policies and the manual of style for editing and behavioral standards
Feel free to login and help contribute to our wiki by creating new pages, uploading images, or editing existing articles.


Feel free to ask an administrator if you have any questions. We're here to help! We hope you enjoy your time here.
Regards,
The Admin Team.
About The Last of Us
---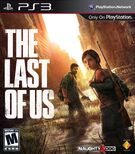 The Last of Us is a third-person survival horror action-adventure video game developed by Naughty Dog and published by Sony Computer Entertainment. It was released on June 14, 2013 and August 1, 2014, exclusively on the PlayStation 3 and PlayStation 4 consoles, respectively. Set in the post-apocalyptic United States, the story tells of survivors Joel and Ellie as they work together to survive their westward journey across what remains of the country to find a possible cure for the modern fungal plague that has nearly decimated the entire human race.
Featured Article
---
Ellie is the deuteragonist and secondary playable character of The Last of Us and the protagonist of The Last of Us: American Dreams and Left Behind. A fourteen-year-old survivor, Ellie is "mature beyond her years" as a result of the circumstances of her environment who travels with Joel on a westward journey in a post-apocalyptic United States. She is voiced and mo-capped by Ashley Johnson.




I love Ellie, and I sure a lot of you do too. Let's share our thoughts on this 14-15 year old badass

.


 

Read more >

I was online on these as Wtroxell-wlms but I decided to make a new account as my PSN ID and I hope you guys could add me and we could become a badass team in Factions!!

Read more >

The Last of Us Grounded + Read all Before Attempting

1st Exploit




This is the Hardest difficulty in the Game but there's ways to beat it. Okay so theirs a way to Unlock GROUNDED +, so you wont have to play Grounded Twice, So first you need to beat the game on Easy and Easy +, after that you have to choose New Game +, next you'll need to play the game till u hit the 20 years chapter then save and quit th game it should be there. 2nd Exploit

So that w…

Read more >
---



---

Poll
---
Who is your favourite survivor so far?