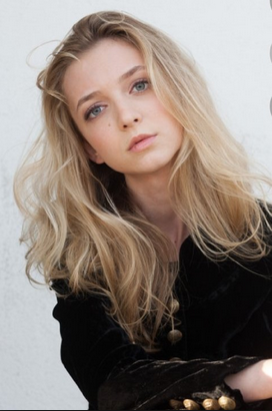 Hana Lani Hayes (born March 29, 1999) is a American child actress who is currently studying and residing in Los Angeles, California. She has had multiple voice over roles, guest star roles on Network television, and four movies. One of these movies include Mercy, which she shot with her former boyfriend Chandler Riggs from AMC's The Walking Dead. She is also known for her friendship with Brooke Sorenson who is mostly seen on Disney XD's Mighty Med. She is mostly known for voicing Sarah in The Last of Us, due to the powerful death scene her character was featured in at the start of the game, and in its musical The Last of Us: One Night Live made by Naughty Dog. When performing the scene, Hayes commented on how she draws losing her grandfather when she was eight years old to provide authentic emotion.[1]
External Links
Edit
References
Edit
Ad blocker interference detected!
Wikia is a free-to-use site that makes money from advertising. We have a modified experience for viewers using ad blockers

Wikia is not accessible if you've made further modifications. Remove the custom ad blocker rule(s) and the page will load as expected.